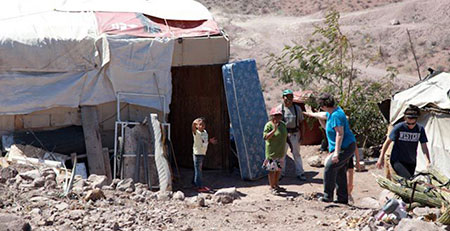 Charity and Emergency Funds
Charity Fund
The club supports many charities and foundations in the La Paz community . Fund-raisers such as the Charity Fashion Show and Charity Beach Party are held through the year and announced on the morning net, posted on the club bulletin board, and on the website. The charity committee vets local charities and makes charity fund distribution recommendations to the Board of Directors. Recent disbursements are listed here...
Club Cruceros often donates to the following charities:
Your donations to the Club Cruceros Charity Fund are always welcome.
Club Cruceros Emergency Fund
The Emergency Fund helps to finance everything from medical emergencies to hurricane recovery. The fund is not limited to Club Cruceros members, it assists all La Paz cruisers. Through donations to the emergency fund the Club is able to maintain an array of equipment and supplies from wheelchairs and crutches to generator, emergency pumps, and tow lines. This equipment is maintained by the club and available to the fleet.