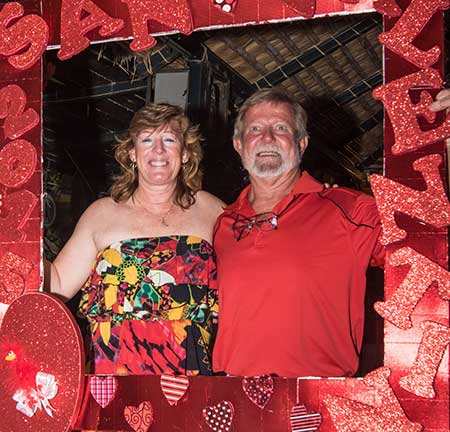 Valentine's Day and St. Patrick's Day Dinner Dances
Annually on February 14 and March 17
Bring your sweetie or come alone to the annual Valentine's Dinner and Dance at the La Costa Restaurant. The food is always great and the live music crazy fun. Things usually get started around 6 pm.
Here are the photos of past Valentine's Days: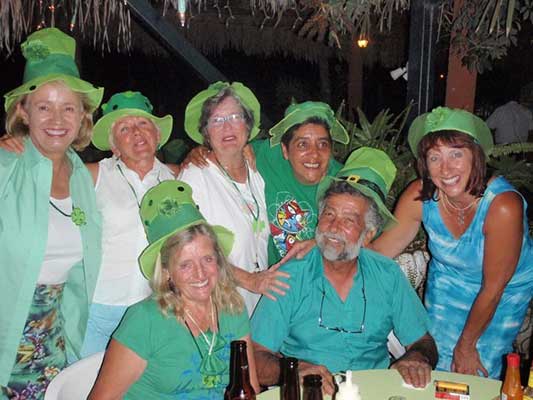 The corned beef, cabbage, potatoes and side dishes are not to be missed at the St. Patrick's Day Dinner and Dance. The cooking is done by local cruisers and flavors are supherb. Each year the food is served by the current Club Cruceros Board of Directors and the Wearin' o' the  Green prevails. Live music and dancing to work off those calories follows.
The Club Cruceros Photos Gallery has some great photos of past St. Patrick's Day parties:
Be sure to make your reservations early as both of these events have limited seating.
See you there next year!
Listen to the morning VHF net at 8 am on channel 22 for up to date information just prior to the event.