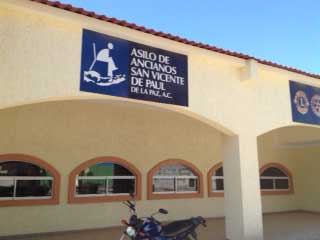 Elder Care Facility (Asilo de Ancianos San Vicente de Paul)
Although they are named St. Vincent de Paul they are in no way affiliated with (nor do they receive funding from) the international charitable organization "The Society of  St Vincent de Paul".
The Elder Care Facility in La Paz is in dire need of help. They currently go through 25,000 pesos in adult diapers per month. Residents are doubled up on wheelchairs.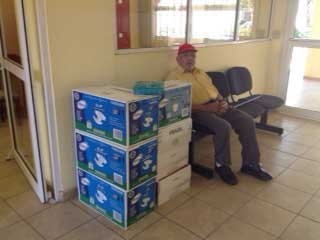 They are having trouble keeping up with the demand of lactose free milk and boxed milk along with many other supplies.
Contact Information:
Phone: 612-122-0602 or 612-121-3103
Address:
Lic. Maria Odayls Sarmientes Redriguez
Asilo de Ancianos San Vincente de Paul
Balandra at Pelicanos #222
La Paz, BCS Mexico CP23075
Directions:
From the Abasolo turn left on Colossio
Continue to Francisco Majica which is one block past Taronja (divided street) Turn Right
Go to Datil which is just past the basketball court and playground
Turn Left
Left on Balandra – go 1 block
The center is located on the right side at the corner of Canos and Balandra
Or contact them by email at: asiloancianosvicintepaul1944@hotmail.com
Your donations to the Club Cruceros Charity Fund will help to keep vital supplies in stock for this worthwhile organization.