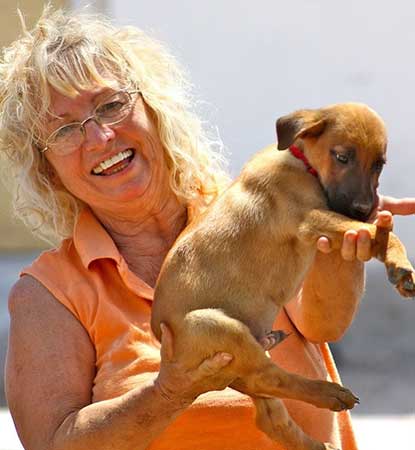 K9 Rancho del Perro
Since 2014, Shawn and Claude have officially been the  heads of the legal entity K9 Rancho del Perro.  Since that time they have spent countless hours working for the interests of stray, lost and abandoned animals in and around the La Paz area.
For the first few years Shawn and Claude ran a no kill shelter on a property in the Centenario area just outside of La Paz, in addition to overseeing local and international adoptions, walking and socializing strays to prepare them for adoption, offering animal health education programs, and organizing pet sterilization campaigns to help educate the public and provide services to ensure the problem of stray animals doesn't continue to grow exponentially.
Recently, they were happy to be able to hand the day to day work with strays over to a local Mexican organization, Comunidad Patitas, who now lease the property where the Ranch is located and provide services to help lost, stray and abandoned animals. This leaves them free to continue the important work of public education, animal sterilization and immunization.
Some key points to know about the new incarnation of K9 Rancho del Perro:
An all volunteer organization with no paid staff although they do contract with Centro de Salud for for some of their veterinarian services
They advocate the health and well-being of animals through immunization and sterilization to reduce health risks and maintain healthy animal populations.
Funded entirely through donations
If you live in the La Paz area and would like to  volunteer  – even a little of your time – there may be a place for you! And nothing can be more rewarding than helping these little creatures who cannot speak for themselves.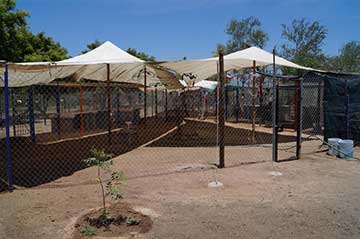 Club Cruceros donated old sails to K9 Rancho Perro and they put them to use shading the kennels!