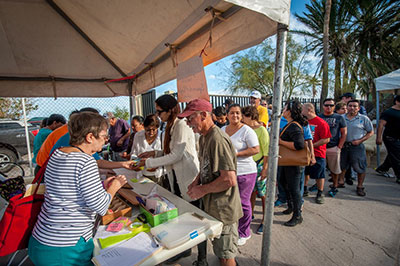 Subasta (Auction)
Subasta (Sue-boss-tuh) originated before the formation of Club Cruceros. The cruising fleet at that time donated items to be auctioned. The parking lot of Marina de La Paz is where the auction was held.
The first Subasta took place in 1987 when articles were auctioned off the back of Steve Cooker's pickup truck. The funds were used to purchase Christmas presents for children who lived in impoverished neighborhoods on the outskirts of La Paz.
Later in 1988, Club Cruceros was formed and the auction became an annual event of the club to benefit children of La Paz. In 2002, after the formation of the Fundación Ayuda Niños La Paz (FANLAP), the funds were used exclusively for the programs and scholarships for children to attend secondary school.
1988 was our first concerted effort to create not just an auction, but a combined fair & auction. Mac & Mary Schroyer of Marina de La Paz continued to offer their parking lot for us to set up a stage for the auction as well as allowing the club to set up a bazaar for the sale of donated used clothing and other items too small for the auction. Booths were set up outside vendors of food & other items as well as a beer booth and a bake sale booth. Outside vendors were not charged a fee for their booths, but had to agree to donate one-third of their gross receipts to the cause.
Funds collected were used to purchase blankets, sweaters, food baskets, and toys which could be distributed among the less fortunate families in the outlying communities (called colonias.)
In 2014 Subasta was moved to the El Mangle facility at the end of Siniloa Street.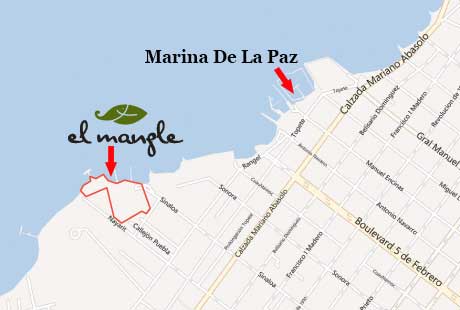 Members of Club Cruceros continue to donate their time, money and items in this worthwhile fund raiser.
The 2015 Subasta was a great success. Click here to see the results.
Check out the photos of past Subastas:
In 2016 the El Mangle facility changed their use of the property and it was no longer available. Unfortunatly another venue has not fit the requirements so Subasta has been cancelled. Clothing and goods are still collected by Marina de La Paz. These items are distributed throughout the poor neighborhoods. Some items are sold in smaller garage sales and community events that are taking place in the neighborhoods of La Paz. All proceeds from these sales go to FANLAP.