Read The Latest News...
---

Kidde Fire Extinguishers Recalled
Kidde has announced the recall of plastic handle fire extinguishers:
The recall involves 134 models of Kidde fire extinguishers manufactured between January 1, 1973 and August 15, 2017, including models that were previously recalled in
Read More...
---

Parks Department Meeting Nov 27
The Parks Department will be at the Club Cruceros Clubhouse on Monday, November 27 at 10:30 am. The meeting will give information regarding the pass to visit the islands within the park borders as well as anchoring restrictions in some of the islands, swimming with the sea lions and swimming with the whale sharks.
---

Flu and Pneumonia Shots
There will be a Flu and Pneumonia Immunization Clinic in the Vista Room at Marina de La Paz on  Saturday, November 18 from 9 - 10 am. $50 peso donation per injection which will go to purchase toys for Christmas for the children of La Paz through the Department of Infant and Family (DIF). Sign up by the 16th at the cruiser's lounge at Marina Palmira or at the Club Cruceros club house at Marina de La Paz.
---
October 18 - US Consulate is in La Paz
Everyone is invited to meet and ask questions of the representatives from the US Consulate General in Tijuana and the Los Cabos Consular Agency. Representatives will be here from Noon on October 18 in the Vista Room at Marina de La Paz.
---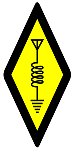 December 6 Ham Exam
There will be a U.S. FCC Amateur Radio (Ham) Exam offered Wednesday, December 6, 2017 at 9:00 am poolside at Marina Palmira. We will offer the technician, general, and amateur extra exams.  There are no review classes offered--only the exams. Bring photocopies of the following: Read More...
---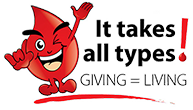 Donating Blood
In an emergency or if a person is having surgery in La Paz the fleet will often be asked to donate blood. These requests will be made on the morning VHF net. You will be directed to a particular hospital and donations must be made under the name of the patient. The requirements Read More...
---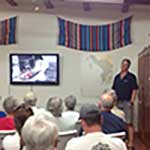 Check Out the 2017-2018 Speaker Line Up!
Susan Ross has been working hard to set up a full season of fantastic speakers and events. From interesting travel logs to critical boat maintenance and repair you will undoubtedly find at least a few you need to attend. Click here for the schedule.
---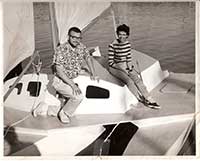 Club Cruceros History
Club Cruceros was started in March of 1988 by 162 cruisers. Click to read a fascinating story of the beginning of the Club as remembered by one of our founders, Marta Sutton. Without Marina de La Paz Club Cruceros would not be here. Their gracious giving of their time, the Clubhouse, the Vista Room, Club WIFI and the list goes on. Thanks to our Read more...
---
And the Winner Is...
It was a very crowded Annual Meeting on April 18 at La Costa Restaurant. Each candidate had 5 minutes to talk about themselves and their hopes for the club in the coming year. Then it was put to a vote. Congratulations to the newly elected Board of Directors. They begin their term at the Board meeting on May 9, 2017. Click here to see the election results and vote tally.
Commodore - Rainy Eastman, s/v Raindancer
Vice Commodore - Teri Hagen, s/v Ulalena
Rear Commodore - Patsy Verhoeven, s/v Talion
Treasurer - Sandy Elterich, s/v Masquerade
Secretary - Jean Wise, m/v Avalon
Jr Staff Commodore - Richard Tripp, m/v Toloache
Directors:

Robert Van Gorder, m/v Judy K
Mary Jo Hood, s/v Sea Wolf
Susan Ross, s/v Two Can Play
Neil Shroyer was given a lifetime membership, Tom Ireton was recognized for his photos & never ending contributions to the club and Bruce Macken was named Member of the Year. Tom took some great photos of the meeting. Check them out here...
---
Bayfest 2017 Was a Success!
And a great time it was. Hundreds of raffle prizes (click here for the donor list), winners in everything from dingy poker to bocce ball to costume contest, food, dance, classes, seminars and workshops. See the photos here...
---

The Minutes Are Online
Stay informed and read the minutes of the March Board of Directors Meeting and March General Membership Meeting. Minutes of the monthly Board and General Meetings are always available online Read More...
---
Check Your Membership Expiration Date
Not sure when your membership expires? Click here to access the list of all member's expiration dates for the past few years. The list is sorted by last name. Scroll through the pages to find your expiration date. You may renew online through PayPal or at the clubhouse. Email the Club if you have any questions about your expiration date.
---

Emergency Information
All members of the La Paz community are welcome to store their medical and emergency contact information with Club Cruceros. The information will be stored confidently and securely by the Club and used when you are in need. Submit your information here...
---