Read The Latest News...
---

Baja Ha-Ha Welcome Party
And a great time was had by all! La Costa Restaurant put on a delicious Mexican buffet, there were colorful talented Mexican dancers, some very entertaining Mariachi music, plenty of door prizes and dancing to live music. It was a great party hosted by the marinas and the tourism bureau of La Paz. Thanks to Tom and Jeanne of La Paz Cruisers Supply and Neil Schroyer of Marina de La Paz for their efforts! Loads of photos
here...
---
Conservation Efforts in the Sea of Cortez
The Sea of Cortez is the world's youngest sea, having formed 5.6 million years ago. It is one of the most biologically diverse bodies of water on earth. Jacques Cousteau, the famed French diver and ocean explorer, called it the world's aquarium. Rare and spectacular marine mammals breed and feed here,  including the largest animal that has ever existed — the blue whale — and the smallest member of the marine cetacean family and one of the most endangered, the four-foot-long vaquita. Only 200  Read More...
---

Thanksgiving Pot Luck
For the first time the Thanksgiving venue was changed from Marina Palmira to La Costa Restaurant. Marta and her crew at La Costa went all out to make this holiday a special one. Over 150 cruisers were well fed on all of the traditional dishes. Club Cruceros provided the turkeys and members pitched in to help with everything from the cooking and carving to the gravy, the set up and clean up. Tom Ireton was on hand with his camera. Check out the photos here...
---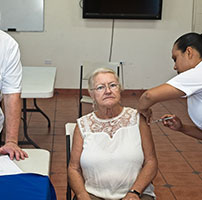 Immunization Clinic
Thanks go to Dennis and Susan Ross for organizing this year's immunization clinic in the Vista Room at Marina de La Paz on November 18. For a nominal fee Dr Tuchmann (Dr. T) and his staff gave shots to a now happy and healthy fleet. Tom Ireton took some photos of the fun. See them
here...
---

Anchoring and Sea Lion Regulations
The Parks Department spoke at the Clubhouse on Monday morning November 27, explaining the anchoring rules and the new regulations for visiting the sea lion colony at Los Islotes. It is all explained
here
complete with new maps for you to download. Puerto Ballandra is also restricted for anchoring, fishing and dinghy use. Read all about it and download a map of the restricted use area of Puerto Balandra
here...
---

Kidde Fire Extinguishers Recalled
Kidde has announced the recall of plastic handle fire extinguishers:
The recall involves 134 models of Kidde fire extinguishers manufactured between January 1, 1973 and August 15, 2017, including models that were previously recalled in
Read More...
---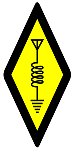 December 6 Ham Exam
There will be a U.S. FCC Amateur Radio (Ham) Exam offered Wednesday, December 6, 2017 at 9:00 am poolside at Marina Palmira. We will offer the technician, general, and amateur extra exams.  There are no review classes offered--only the exams. Bring photocopies of the following: Read More...
---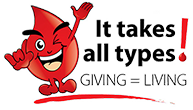 Donating Blood
In an emergency or if a person is having surgery in La Paz the fleet will often be asked to donate blood. These requests will be made on the morning VHF net. You will be directed to a particular hospital and donations must be made under the name of the patient. The requirements Read More...
---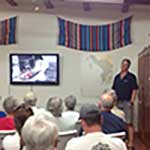 Check Out the Speaker Line Up!
Susan Ross has been working hard to set up a full season of fantastic speakers and events. From interesting travel logs to critical boat maintenance and repair you will undoubtedly find at least a few you need to attend. Click here for the schedule.
---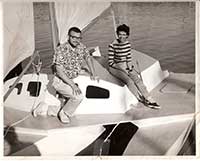 Club Cruceros History
Club Cruceros was started in March of 1988 by 162 cruisers. Click to read a fascinating story of the beginning of the Club as remembered by one of our founders, Marta Sutton. Without Marina de La Paz Club Cruceros would not be here. Their gracious giving of their time, the Clubhouse, the Vista Room, Club WIFI and the list goes on. Thanks to our Read more...


---
Check Your Membership Expiration Date
Not sure when your membership expires? Click here to access the list of all member's expiration dates for the past few years. The list is sorted by last name. Scroll through the pages to find your expiration date. You may renew online through PayPal or at the clubhouse. Email the Club if you have any questions about your expiration date.
---

Emergency Information
All members of the La Paz community are welcome to store their medical and emergency contact information with Club Cruceros. The information will be stored confidently and securely by the Club and used when you are in need. Submit your information here...
---