Read The Latest News...
---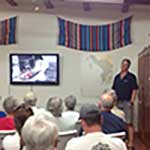 Stan and Sally Honey Presentation
The fleet was treated to a presentation by Stan and Sally Honey in the Vista Room at Marina de La Paz. Stan had his audience glued to the screen with his presentation on "Comanche" the record breaking 100' super-maxi racer. Sally spoke on their latest adventure to Antarctica. Thanks go to Dennis and Susan Ross for setting up this event. A few photos here...
---

Espíritu Santo Archipelago National Park "The Islands"
The Parks Department or National Commission of Natural Protected Areas (CONANP) works to protect the environment of the islands and surrounding waters in the Sea of Cortez. The protected areas   include 900 islands and islets from the La Paz area north to Bahia de Los Angeles. The Espíritu Santo protected area was established in 1978 as a breeding ground and protected area for birds. The Espíritu Santo Archipelago National Park was created in 2007 Read More...
---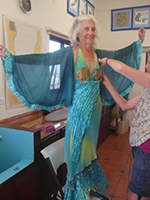 Carnaval Boat Float
Members are putting the final touches on the Club Cruceros float for the 2017 Carnaval La Paz parades. Thanks to the countless organizational hours put in by Bruce Macken on "Ruby" and the efforts of our star decorator Annie Thomas and her team. Club members dressed in boating related attire (such as our mermaid Bobi Holbrook) will ride the decorated boat float complete with mast and sail. Parades are Sunday, Monday and Tuesday evenings on the Malecón. See you at Carnaval! Prep photos by Tom Ireton...
---

February General Meeting
Representatives from CONANP spoke at our February General Membership Meeting with very useful information about prohibited anchor zones, park permits, and rules for the Espiritu Santo Archipelago. Susan Ross of "Two Can Play" caught a few snapshots here...
---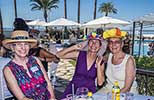 Fashion Show Photos
The second annual Charity Fashion Show... what a great event by Club Cruceros. All proceeds will go to purchase items needed to keep Mama Benita's shelter up and running. Thanks to all who worked countless hours to put the event on and to those who donated so generously. Tom Ireton's photos are here...
---
Super Bowl Tailgate Party
Thanks to Scott Hagen on Ulalena for organizing and setting up the Super Bowl Tailgate Party complete with barbecue, potluck and the game on the big screen in English. Tom Ireton caught a few photos here...
---

Minutes Are On-Line
Stay informed and read the minutes of the January Board of Directors Meeting and the January General Membership Meeting. Minutes of the monthly Board and General Meetings are always available on-line Read More...
---

Beach Party Photos
Another wonderful colorful competitive fun day on the beach with Club Cruceros and the fleet. Congrats to all of those that made this event possible. All proceeds will go into the Club Cruceros Charity fund and distributed to the various charities supported by the Club. Take a look at the photos here...

---

Emergency Information
All members of the La Paz community are welcome to store their medical and emergency contact information with Club Cruceros. The information will be stored confidently and securely by the Club and used when you are in need. Submit your information here...
---

Charity Fashion Show
Get ready for the second annual Club Cruceros Charity Fashion Show and lunch on February 11 at the La Posada Hotel. Get your tickets early as seating is limited. Details here...
---

Dial 911!
Beginning January 9 all of La Paz has joined the rest of Mexico and started using 911 for all emergency services.   Services reached by dialing 911 include police, Red Cross, and fire services. If you witness a crime such as stealing from a vessel in La Paz... DIAL 911!
---

Club Cruceros Charities
The Club Cruceros Charity Committee has been busy. You can see where the committee has donated your much appreciated charity funds on the Donations to Local Charities page. Future plans are for the second annual Fashion Show with proceeds going to Mama Benita's Shelter and the Charity Beach Party in February.
---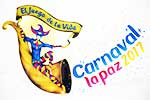 Get Ready for Carnaval
2017 Carnaval is February 23-28. Club Cruceros will have a float in the three parades. Many volunteers will be needed to help design, build, and ride on the float.  The theme for Carnival is Game of Life.  Our float will depict what cruisers do on boats in their Game of Life. If you would like to help contact Bruce on Ruby via VHF Channel 22.
---

Veleros de Baja Sailboat Race
The Veleros de Baja group put on a fun December day of sailing. 9 boats came out for the race. Jack Hamilton was on "Mystic Eyes" (the committee boat) and shared his photos. Thanks Jack!
---

Crime Reporting Recommendation
by Guri Sejzer of the Aquatic Safety Department

We recommend you let your members know that next time one of them witnesses a robbery and/or someone stealing property from a docked, moored or anchored vessel to call the general emergency telephone number Read More...
---