Read The Latest News...
---

Emergency Information
All members of the La Paz community are welcome to store their medical and emergency contact information with Club Cruceros. The information will be stored confidently and securly by the Club and used when you are in need. Submit your information here...
---

Charity Beach Party
Join us Friday afternoon, January 20 and all day Saturday the 21st at La Costa Restaurant. Compete in cards, dominoes, darts, bocce ball, and horseshoes. Dine on fabulous food and win a raffle prize or a bake sale auction item. A fun way to enhance the Club Cruceros Charity Fund while hanging out with friends. Click here for the Beach Party Schedule
---

Charity Fashion Show
Get ready for the second annual Club Cruceros Charity Fashion Show and lunch on February 11 at the La Posada Hotel. Get your tickets early as seating is limited. Details here...
---

Dial 911!
Beginning January 9 all of La Paz has joined the rest of Mexico and started using 911 for all emergency services.   Services reached by dialing 911 include police, Red Cross, and fire services. If you witness a crime such as stealing from a vessel in La Paz... DIAL 911!
---

Minutes Are On-Line
Stay informed and read the minutes of the December Board of Directors Meeting and the General Membership Meeting. Minutes of the monthly Board and General Membership Meetings are always available on-line Read More...
---

Christmas Eve Pot Luck
It was a very festive Christmas Eve at Club Cruceros. Lots of great food, good friends and Christmas cheer. Many followed the event with a walk up to the Christmas Service at Crossroads Christian Fellowship. As always we thank Tom Ireton for supplying us with these wonderful photos...
---

Letters to Santa
About 20 children's Christmas gifts were provided by the La Paz cruising community to Club Rotario Bahia De La Paz. Donors shopped for the presents, wrapped them and returned them for delivery. The Club presented the gifts (with help from Santa) to the kids at their school at La Soledad Read more...
---

Club Cruceros Charities
The Club Cruceros Charity Committee has been busy. You can see where the committee has donated your much appreciated charity funds on the Donations to Local Charities page. Future plans are for the second annual Fashion Show with proceeds going to Mama Benita's Shelter and the Charity Beach Party in February.
---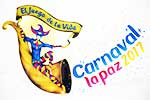 Get Ready for Carnaval
2017 Carnaval is February 23-28. Club Cruceros will have a float in the three parades. Many volunteers will be needed to help design, build, and ride on the float.  The theme for Carnival is Game of Life.  Our float will depict what cruisers do on boats in their Game of Life. If you would like to help contact Bruce on Ruby via VHF Channel 22.
---

Veleros de Baja Sailboat Race
The Veleros de Baja group put on a fun day of sailing. 9 boats came out for the race. Jack Hamilton was on "Mystic Eyes" (the committee boat) and shared his photos. Thanks Jack!
---

Christmas Bazaar
Many Club Cruceros members are also members of The La Paz Quilter's group. This years they put on a fabulous Christmas Bazaar with all proceeds going to charity. Thank you Gary Batha for the great photos...
---

Immunization Clinic
Check out the photos of those brave souls who stepped up to receive their flu and shingles immunizations from Dr. "T" and his staff in the Vista Room at Marina de La Paz. Thanks again Tom Ireton for these photos...

---

Crime Reporting Recommendation
by Guri Sejzer of the Aquatic Safety Department

We recommend you let your members know that next time one of them witnesses a robbery and/or someone stealing property from a docked, moored or anchored vessel to call the general emergency telephone number Read More...
---