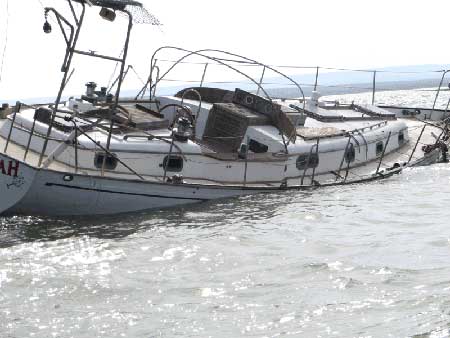 Emergency Equipment
Club Cruceros maintains the following equipment for temporary use by the fleet in an emergency.
2 High capacity Honda "trash pumps" with intake and discharge hoses. There are instructions stored with the pumps describing their proper use.
2000 kw Honda gas generator with a 1 gallon gas jug. The gas must be purchased at the Pemex 1 block from the clubhouse on the Abasolo.  There are instructions for use stored with the generator. 
1000' Amsteel blue 7/16" tow line with bridle
35 lb CQR emergency anchor and 30' of chain
Handheld VHF Radio
Tub of Splash Zone. If you use the tub of Splash Zone you will be required to replace it.
This equipment is stored at Marina de La Paz. To borrow any of the above equipment contact the Club Equipment Committee Chair or the Club Commodore for assistance.