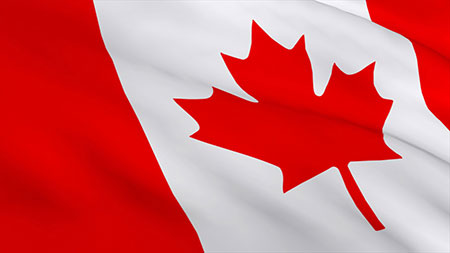 Canadian Embassy
Consular Agency of Canada in Cabo San Lucas
Jurisdiction: State of Baja California Sur
Hours of Operation: Monday - Friday: 9:30 am - 12:30 pm

Consular Agency of Canada
Plaza San Lucas
Carretera Transpeninsular Km. 0.5, Local 82
Col. El Tezal
23454 Cabo San Lucas, Baja California Sur - Mexico
Telephone: 624-142-4333
Fax: 624-142-4262
E-mail:  lcabo@international.gc.ca

What To Do if Your Passport is Lost or Stolen
Outside Canada: Report the loss or theft to the nearest Government of Canada office abroad and to the local police. Once a passport has been reported lost or stolen, it is no longer valid and cannot be used for travel. This is to ensure that it is not used for fraudulent purposes. The Government of Canada cannot be held responsible for any difficulties you may encounter at border crossings if you attempt to use a passport that has been reported lost or stolen.
Damaged Passport
Passport Canada recommends that you apply for a new passport if your current passport is damaged. Travelers whose passport is damaged in any way could face significant delays or be denied entry at border crossings, or be denied boarding on flights.
Replacing a Lost or Stolen Passport
Canadians abroad (outside of Canada and the United States) can apply at the nearest Government of Canada office abroad. A replacement passport may be authorized if all requirements are met. These include the submission of:
A completed application form signed by your guarantor
Two identical passport photos
The appropriate fee
An accepted proof of Canadian citizenship, and
A complete Declaration concerning a lost, stolen, inaccessible, damaged or found Canadian travel document. Go to Government of Canada Website for more information & forms
Before the passport can be replaced, Canadian authorities will conduct an investigation into the circumstances of the loss or theft. This may lead to delays in processing the replacement passport.
Emergency Assistance During Office Hours:
Should you require  emergency consular assistance, please dial the numbers below
The Embassy at  555-724-7900  in the greater Mexico City area
If you are outside Mexico City, you can reach the consular section by dialling  01-800-706-2900.
This toll free number is available throughout the entire country, 24 hours a day, 7 days a week, and is reserved strictly for emergency calls concerning Canadian citizens. Please note that no immigration related calls will be answered at these numbers.
After Hours Emergency Contact:
The Emergency Operations Centre of Foreign Affairs and International Trade Canada operates 24 hours a day, seven days a week. An experienced officer is always available to respond to emergency calls.
Toll-free from Mexico:  001-800-514-0129
Shall this number fail to work, you can dial the Embassy toll free number: 01-800-706-2900. Your call will be rerouted to Ottawa. Call collect:  613-996-8885
E-mail: sos@international.gc.ca
TTY:  613-944-1310