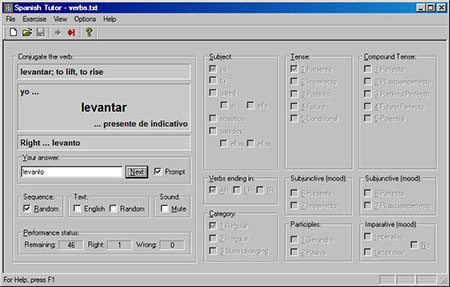 DJM Questor Spanish Tutor Software
Click here to download. The Spanish Tutor Application provides a means for a student of Spanish to practice the conjugation of Spanish verbs. The program does not teach the subject of Spanish verb conjugation, but rather, it provides a mechanism to review, practice and reinforce knowledge one has acquired in a school of the Spanish language.
DJM Questor software comes with download and installation instructions as well as program instructions. The developer is constantly updating with the latest features and welcomes your feedback. 
All software is free of charge, does not collect information from your computer, and is free of malicious content.
Software provided by
David
s/v Questor