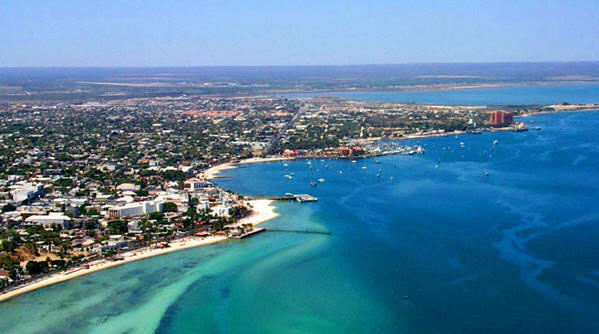 Life in La Paz
La Paz means "peace" in Spanish, and that's exactly what you'll find in our laid back city. Although it is the region's commercial and political center, La Paz remains a relaxed, easy-to-love port.
Our favorite stroll is the Malecón. In addition to providing an extraordinary view of the bay and the spectacular sunsets, there are hotels, cafes, bars, restaurants, stores, ice cream parlors galore and even a sculpture tour.
It is a city with a European history that dates back more than 400 years, and far earlier for its indigenous cultures. Much of the regional history is recounted in the many museums, restored colonial-era buildings, and 19th century cathedral.
It's the Sea of Cortez which draws sailors to the area. Famed French oceanographer Jacques Cousteau once called the waters of this region "the world's aquarium," and "the Galapagos of North America," because of the wide variety of undersea marine life found.
As a boater you will find many excellent marinas, boatyards, and marine stores. There are also well as qualified mechanics, carpenters, electricians, and all varieties of boat repair people to help you get your vessel into shape for your cruise.
The capital of Baja California Sur, has received such accolades as "top ten best places in the world to retire." It has a charming, authentically Mexican feel, with friendly locals and a relaxing ambiance. Pristine beaches and a placid climate, La Paz is a tranquil, easy-to-enjoy place to call home.