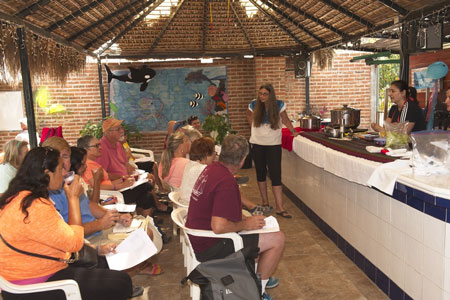 Bay Fest
Bay Fest is a 4 day event held annually at the end of March. It is mostly land based with informational seminars, hands-on workshops, parties, dinners, dances, games and sports. Something for everyone.
Highlights at Bayfest include wine tasting, volleyball games (complete with cheerleaders), chili cook-off, sailboat race, dingy poker run, and the always competitive bocce ball.
Most seminars, workshops and games require you to sign up in advance. Some events and seminars are limited in the number of people they can accommodate.
In addition to the above events Marta (owner of La Costa Restaurant) treats the fleet to a Mexican style birthday party complete with food and piñata. Be sure to bring the kids!
An example of the timing of the events is here 2017 Bayfest Schedule.
The following links explain the rules for some of the games at Bayfest:
If you are going to be in the Sea of Cortez in the spring you definitely want to stop into La Paz for Bayfest. Tell your friends and make it your end of the cruising season get together.
Past Bayfests
Check out the photo albums from past Bay Fest events: