Marina de La Paz History
The Shroyer's have quite a history in La Paz from boat building in the 60's to marina ownership to to raising a family.
Mac Shroyer
Click to read a wonderful article written by Pacific Coast Sportfishing Magazine on Mac & Mary and their history,
Aerial Photos
It started as a beach and a dream in the early 80's. Click through these aerial photos of Marina de La Paz as it grew to a world class marina.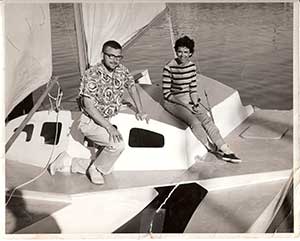 More photos
Click to go to our photo gallery where you will find this album of random photos of the early years at Marina de La Paz. Looks like a lot of building, planning and downright fun!
---
Help
Does this bring any stories to mind? Have photos of past Club activities? Can you fill in any blanks for us? Just email the club at crucerosdelapaz@gmail.com!